Meals
2023-09-26
Introduction Searching for a quick and flavorful meal that the entire family will love? Look no further than this amazing crockpot chicken spaghetti recipe. With its rich and creamy sauce, tender chicken, and perfectly cooked pasta, this dish is sure to become a favorite in your household. In this article, we will guide you through the steps of making this delectable dish, providing helpful tips along the way.
Imagine this! You have had a really tiring week. And right now all you can think about is some yummy home cooked comfort food. Well, then how about some crockpot chicken spaghetti? But wondering how to cook some delicious crockpot chicken spaghetti? Worry not my friend! Because today, we have brought a very special article for you. Which will tell you how to cook some tasty meal. Read further to find out some tasty crockpot chicken spaghetti recipe.
Exploring the Deliciousness of a Crockpot Spaghetti Recipe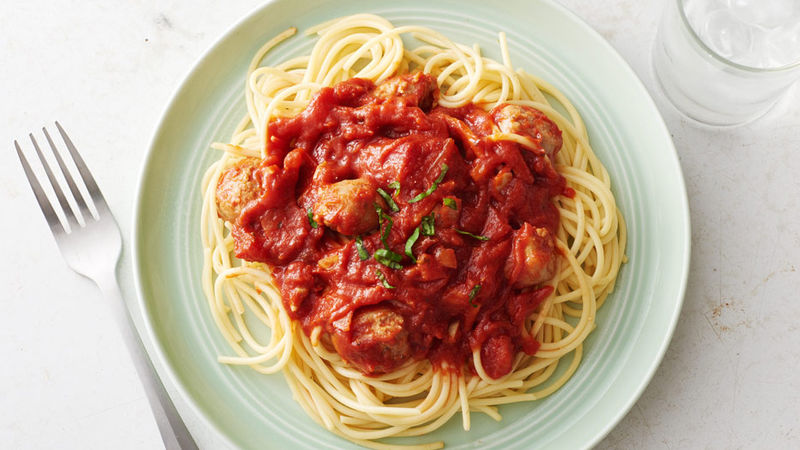 Image Source: google.com
In the world of culinary delights, there is nothing quite like a comforting bowl of spaghetti. But crockpot chicken tenderloin recipes are not too easily found. While the classic marinara sauce and meatballs combination is unbeatable. Let us find out together the best ever crockpot chicken spaghetti recipe. We will keep it quick and easy which will be as delicious as it is convenient.
Read More: Simple and Delicious Recipes for Busy Weeknights
Tantalizingly Tasty: A Guide to Making the Perfect Chicken Spaghetti
Crockpot Chicken Spaghetti is a delightful twist on the traditional pasta dish. It combines tender chicken with a rich, creamy sauce, all cooked to perfection in a slow cooker. The result? A dish that is not only overflowed with flavour but also incredibly simple to prepare. You must have heard of chicken leg quarters in crockpot recipes and stuffing chicken crockpot recipe. Let us give you something best out of both.
Ingredients-
2-3 boneless, skinless chicken breasts
Tomatoes and green chilies
1 onion
1 red bell pepper
2 cloves of garlic
1 teaspoon of chili powder
1 teaspoon of cumin
1/2 teaspoon of paprika
Salt and pepper
1 cup of chicken broth
8 oz of cream cheese
2 cups of shredded cheddar cheese
12 oz of cooked spaghetti
Instructions-
Begin by placing the chicken breasts at the bottom of your Crockpot.
In a mixing bowl, combine tomatoes, onion, red bell pepper, garlic, chili powder, cumin, paprika, salt, and pepper. Pour this mixture over the chicken.
Add the chicken broth to the Crockpot, ensuring that the chicken is fully immersed in the liquid.
Set your slow cooker to low and let it cook for 4-6 hours. The chicken should become tender and easily shred with a fork.
Once the chicken is cooked, remove it from the Crockpot and shred it into bite-sized pieces.
In a separate bowl, mix the softened cream cheese and shredded cheddar cheese until it's a creamy, cheesy blend.
Add the shredded chicken back into the Crockpot and pour the creamy cheese mixture over it. Stir until everything is well combined and the cheese has melted into a luscious sauce.
Finally, add the cooked spaghetti to the Crockpot and stir until it's evenly coated with the creamy sauce.
Let it all simmer for an additional 15-20 minutes on low heat to allow the flavours to meld together.
Serve hot, garnished with fresh parsley or grated Parmesan cheese or anything you like!
Does Slow Cooker Make Chicken Dry?
A slow cooker causes the fear of chicken becoming dry and overcooked. But if it is done correctly, a slow cooker can produce some of the juiciest and most tender chicken you have ever tasted! Believe us!
Image Source: google.com
The secret to preventing dry chicken in a slow cooker lies in the liquid and cooking time. The Crockpot Chicken Spaghetti recipe mentioned above ensures that the chicken remains flavourful. This way the moisture will be locked and prevent dryness. However, chicken leg quarters in crockpot recipes and stuffing chicken crockpot recipe may require the different settings.
Related Article: How to Find the Best Deals on Don Waffly Menu Prices?
Slow cookers are good to cook for longer time. Allowing the chicken to slowly tenderize without losing its moisture.
What Cut of Chicken is Best for a Slow Cooker?
Choosing the right cut of chicken is crucial for a successful slow cooker recipe. While you can use various cuts, boneless, skinless chicken breasts are a popular choice for Crockpot Chicken Spaghetti recipe. A food freak knows the huge difference the cut of chicken can cause to your food.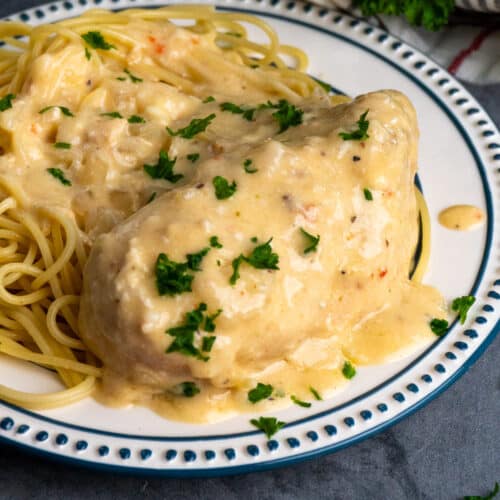 Image Source: google.com
Boneless, skinless chicken breasts cook evenly and quickly in a slow cooker, making them a convenient option. They also absorb the flavours of the sauce or broth beautifully, resulting in a flavourful and tender meal. If you prefer dark meat or have more time to spare, bone-in, skin-on chicken thighs or drumsticks can also be used. These cuts tend to be more forgiving in terms of cooking time and are less likely to become dry.
So, if you are also planning enjoy the tasty meal. Then try our crockpot chicken spaghetti recipe today! And yes, do not forget about the measurements and instructions. And when you do try the crockpot chicken tenderloin recipes think about us thank us later!
You Must Also Like
Exploring the World of New York Times Food Recipes 2023
Sonali Tomar
.