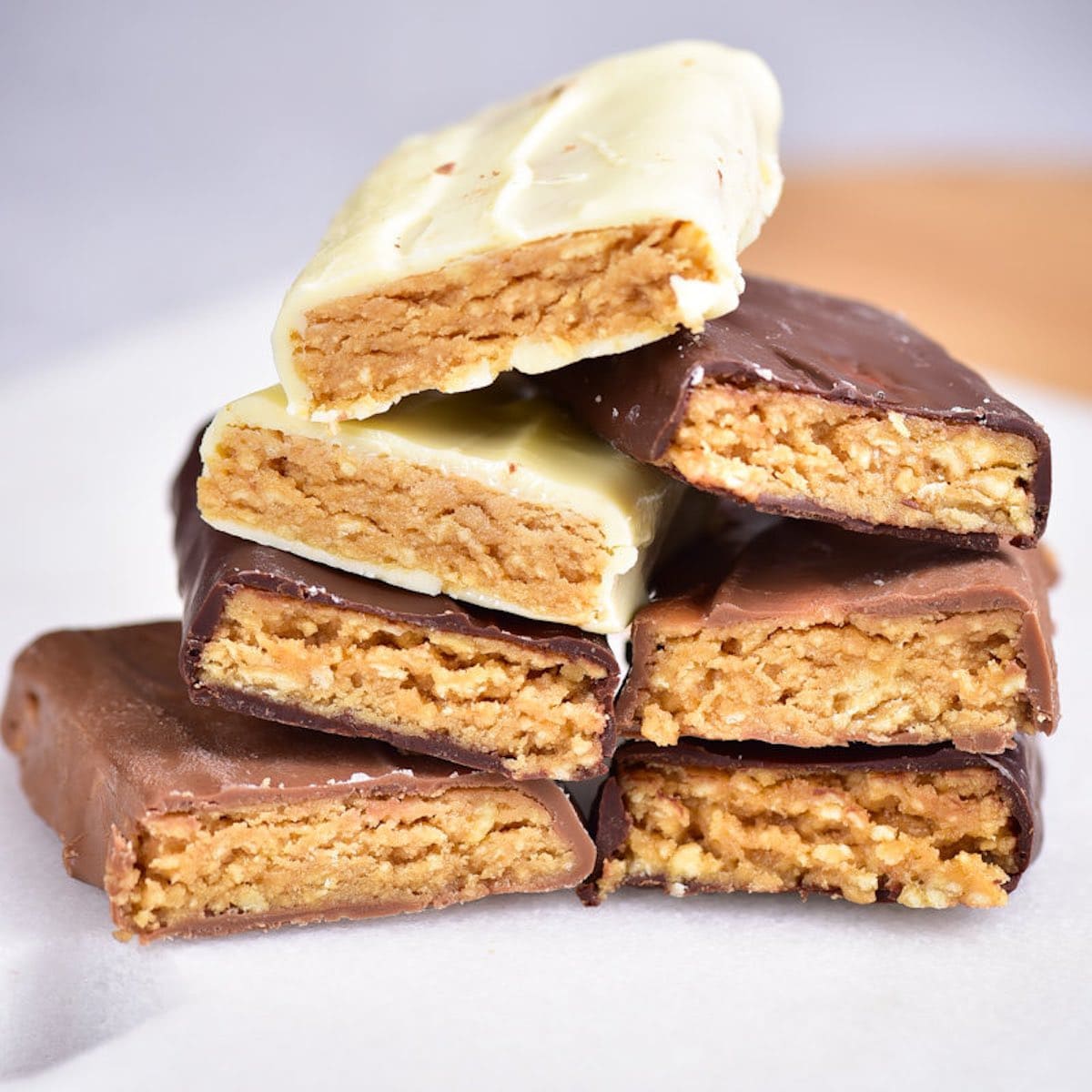 Quick Fitness
2023-05-08
Peanut butter protein bars are one of the best healthy peanut butter recipes you can try out for yourself and your family. Peanut butter protein bars are a great option if you enjoy peanut butter and are on the hunt for a nutritious snack high in protein. These bars make a delicious on-the-go snack and are simple to prepare in advance and store in the refrigerator. They provide you with the nourishment and energy you require to go through the day.
Nature Valley Protein Bars is a well-known snack bar brand offering an excellent supply of protein and other nutrients. These bars come in a range of flavors, such as Peanut Butter Dark Chocolate, Salted Caramel Nut, and Coconut Almond, and are manufactured using a combination of nuts and grains.
Using only natural, whole-food ingredients, Perfect Bars is a brand of protein bars that are loved by many across the country. The Perfect Bar Peanut Butter flavor offers a balanced combination of macronutrients, including a solid dose of protein, fiber, and healthy fats, which helps keep you feeling full and content.
But, in this nature valley bar and perfect bar, nutrition can vary greatly. They may have the best quality ingredients, but they are still not customizable like homemade food. The best way to consume protein bars is to make homemade ones that have clean ingredients and plenty of nutritional value.
Tips for Creating the Perfect Peanut Butter Protein Bar Every Time:
Image Source: google.com
Select top-quality Ingredients: Look for peanut butter that is natural, organic, and free of added sugars and preservatives. Additionally, pick a high-quality protein powder that is free of additives and artificial sweeteners.
Mix and Match Flavors: Peanut butter is a versatile ingredient that can be paired with a combination of different flavors. Experiment with varying medleys of nuts, seeds, fruits, and spices to create unique and delicious flavor profiles for your protein bars. For example, you could add chopped nuts, dried fruit, cinnamon, or cocoa powder to your bars to give them a different taste. Chocolate and peanut butter are a classic pairing you must try.
Use the Right Binder: Common binders include dates, honey, maple syrup, and nut butter. However, some binders are healthier than others. For example, dates are a great natural sweetener and binder that are also high in fiber and antioxidants. Honey and maple syrup are also good options, but they are higher in sugar. Nut butter is another great binder that adds healthy fats and protein to your bars. Dates and peanut butter are the latest healthy snack trend, and we reckon that they will work equally well in protein bars.
Play with the Texture: If your bars are too dry and crumbly, they won't hold together well. On the other hand, if they're too soft and sticky, they'll be difficult to eat on the go. To get the perfect texture, experiment with the ratio of dry to wet ingredients. You may also need to adjust the baking time or temperature to get the texture just right.
Crunchy Additions: Adding a bit of crunch to your protein bars can make them more satisfying to eat. You can do this by adding nuts, seeds, or crispy rice cereal to your bars. Not only will this add texture, but it will also provide some additional nutrients and protein. The added protein will also keep you full for longer.
Storage: It's essential to store everything properly to ensure it stays fresh and tasty. Store them in an airtight container in the fridge or freezer, and they should last for up to two weeks in the fridge. You can also wrap them individually in plastic wrap or parchment paper to make them easy to grab and go.
Health Benefits of Eating Peanut Butter Protein Bars Regularly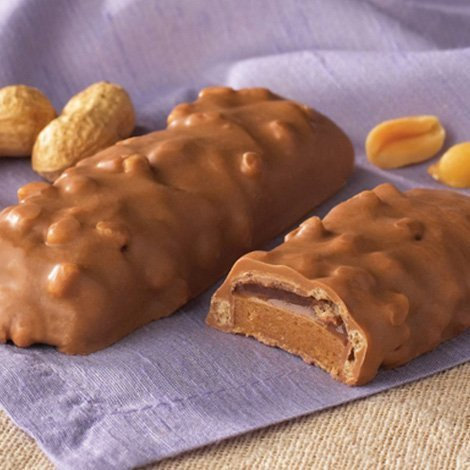 Image Source: google.com
By reducing harmful LDL cholesterol levels and raising good HDL cholesterol levels, the heart-healthy fats in peanut butter have been found to help reduce the risk of heart disease. These bars' fiber content can assist in controlling blood sugar levels, which is crucial for avoiding diabetes and preserving general health.
Protein bars with peanut butter may be an excellent way to nourish your body before or after exercise. These bars' protein content aids in muscle growth and repair, while their carbs offer a rapid energy source. This can boost post-workout recuperation and enhance athletic performance. Having peanut butter energy bars before a quick morning workout every day can be a very healthy habit to form.
For those with busy schedules, peanut butter protein bars might be a fantastic snack alternative. They are a good option for a fast and wholesome snack because they are simple to keep and carry. They are also helpful in reducing cravings and helping you feel full for longer.
Written by- Ananya Majumdar
.