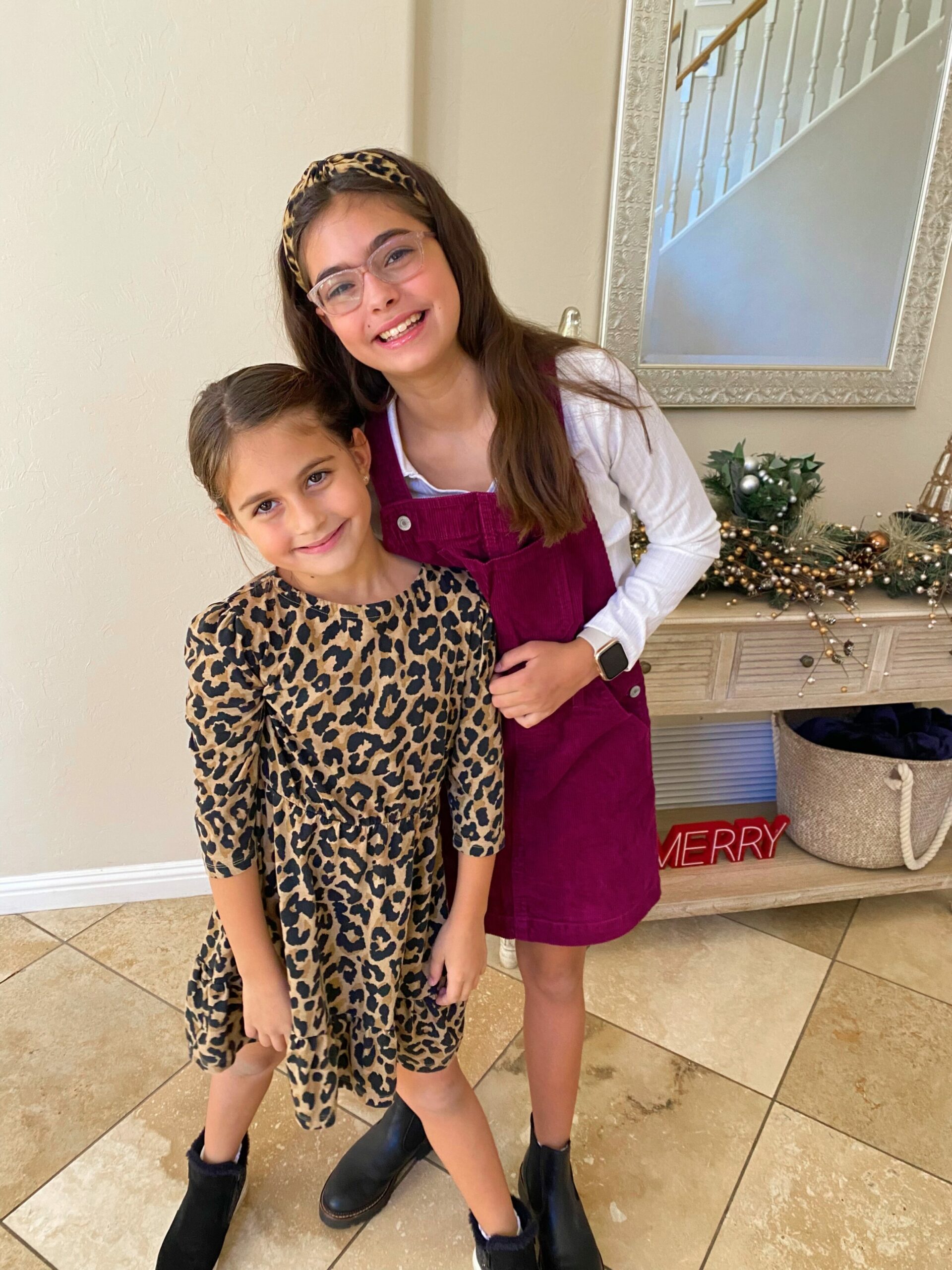 Quick Fitness
2022-11-29
Hi friends! Happy Friday! I hope you had a happy Thanksgiving with lots of wondrous supplies and time spent with those you love. I hope you know how grateful I am for all of you! Thank you so much for stuff here, for supporting my blog, podcast, and other random endeavors, and for stuff my virtual BFFs. Whether you're new here (hello!!) or an OG blog reader (THANK YOU!), you midpoint so much to me and I'm thankful everyday for this little blog and the opportunity to hang out with you all.
My favorite little turkeys: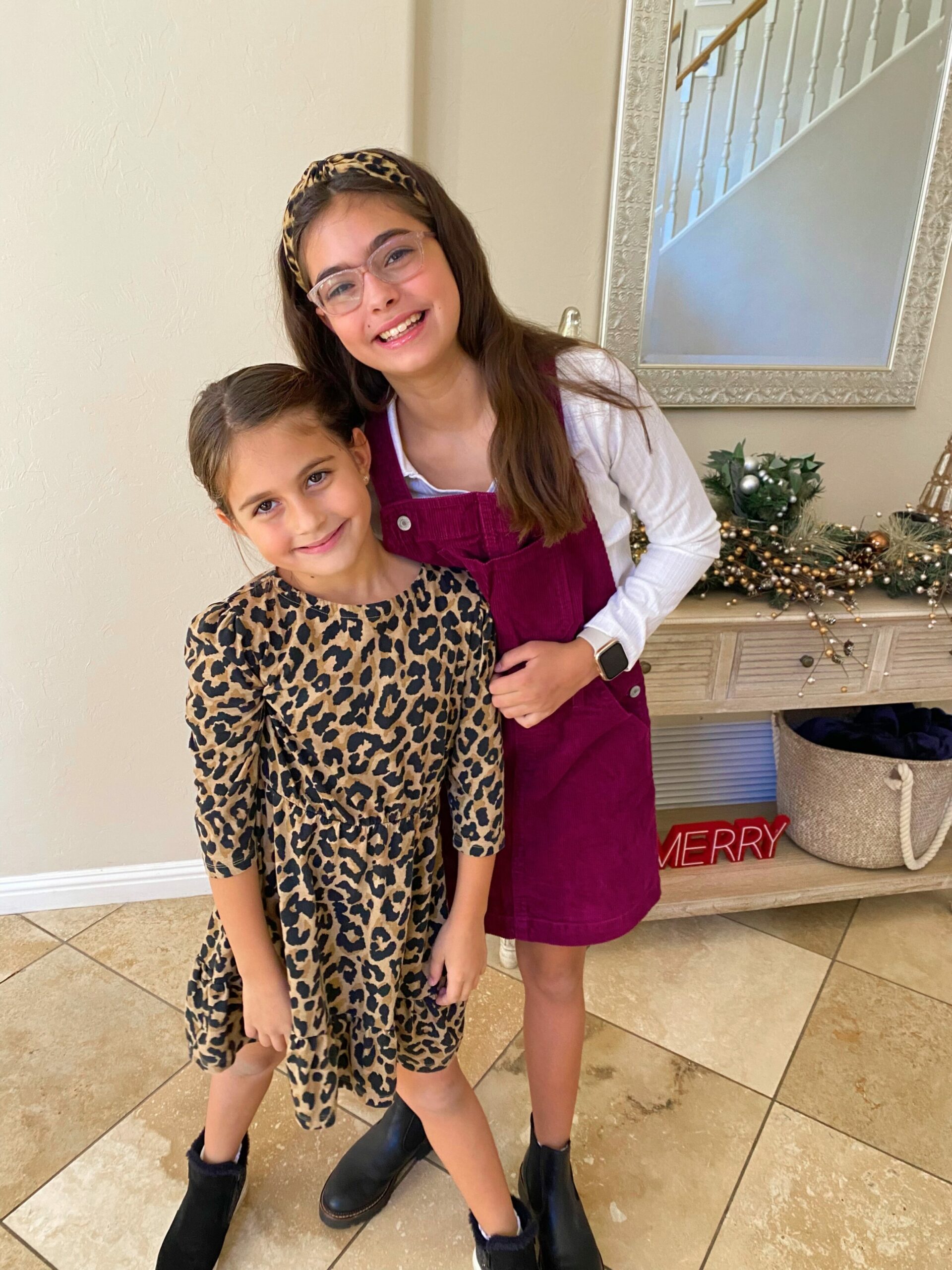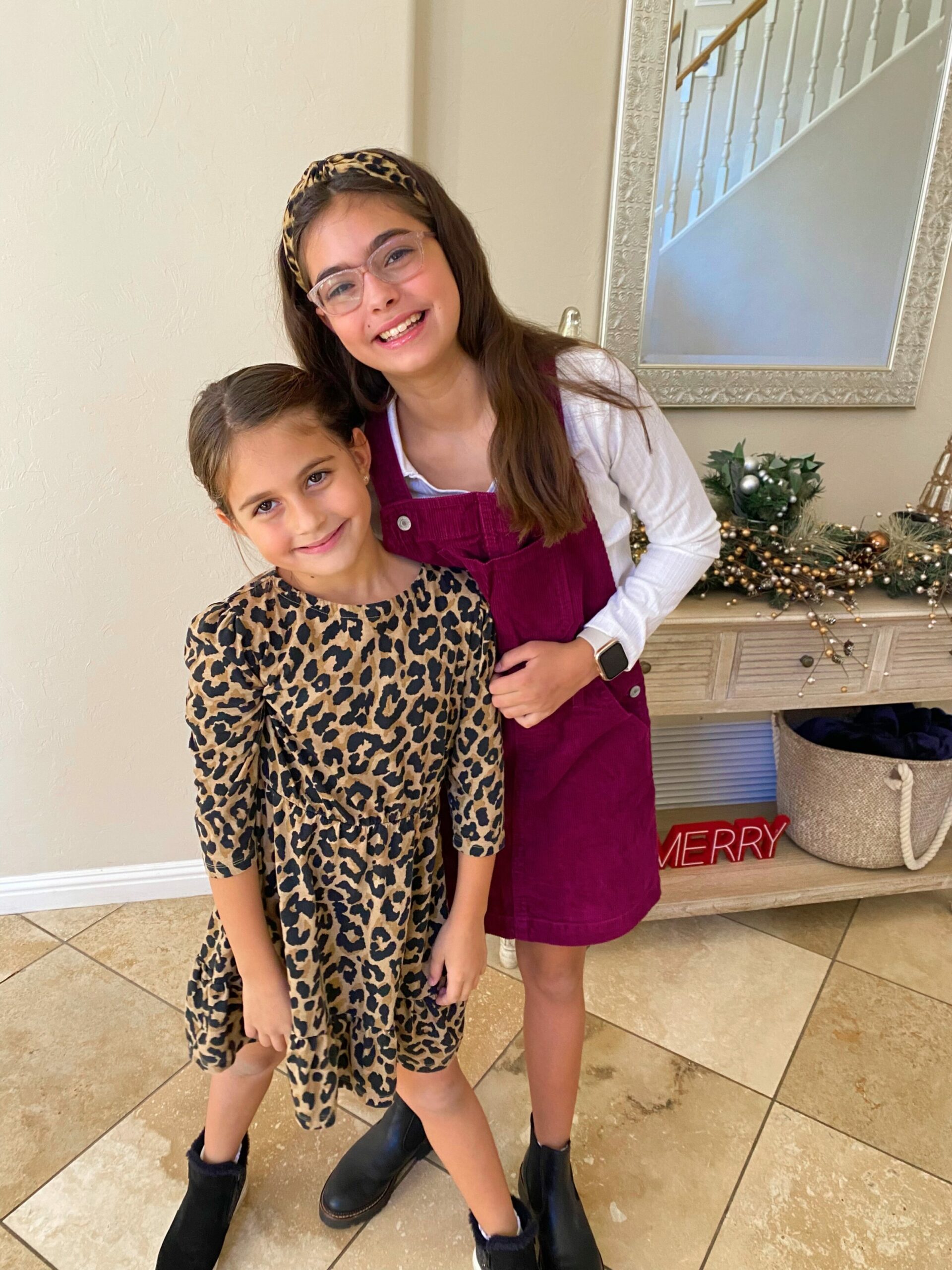 Our Thanksgiving was perfection. To start off the Thanksgiving and holiday festivities, we met up with my dad, stepmom, brothers, and some friends for the Gaslight Christmas show. Gaslight is a Tucson staple with melodramatic musicals. You cheer for the good guys, "boo!" for the villains, and enjoy a hilarious short olio show without the main production. The actors are all local and extremely talented, and it's unchangingly a fun family activity.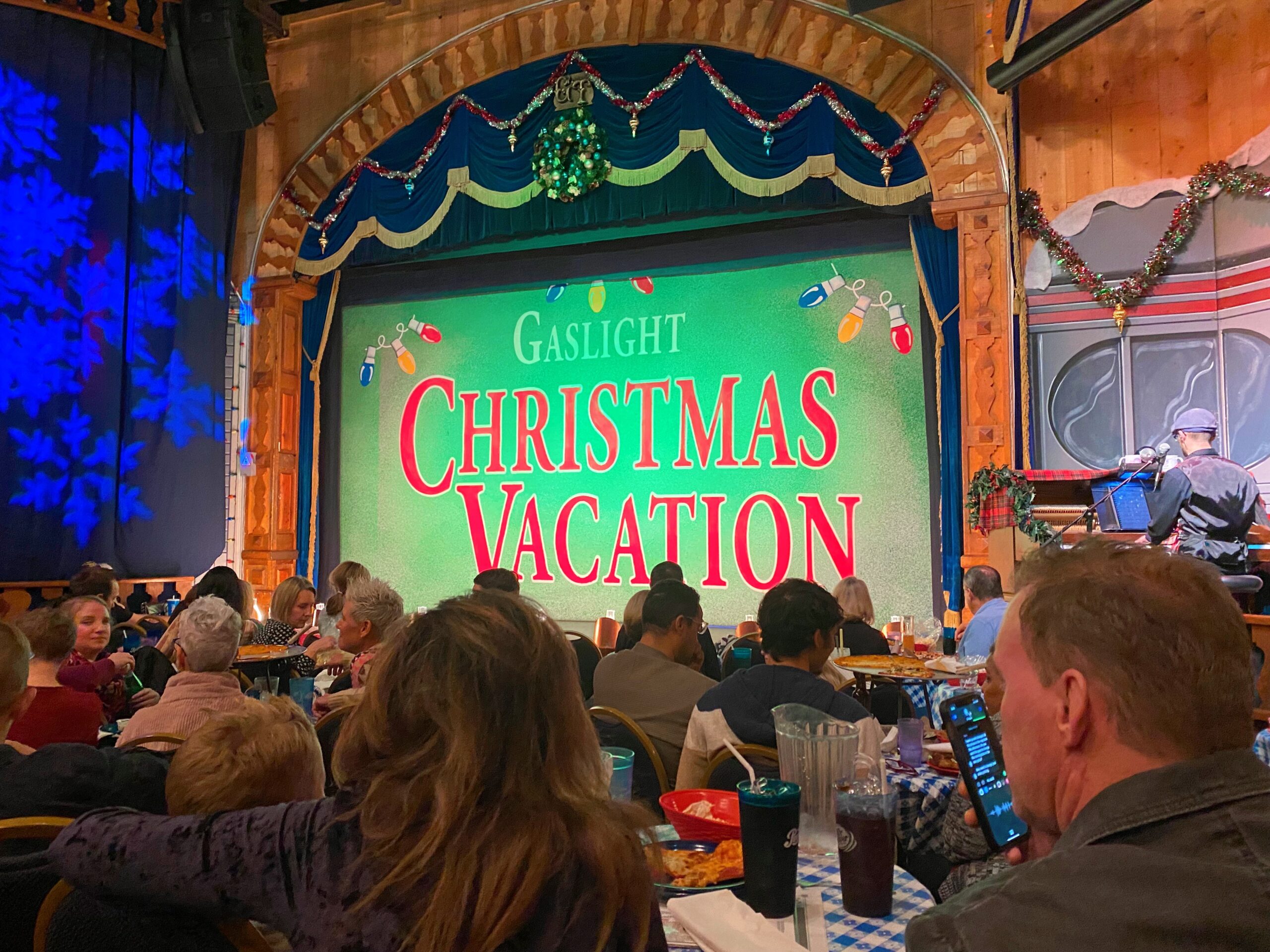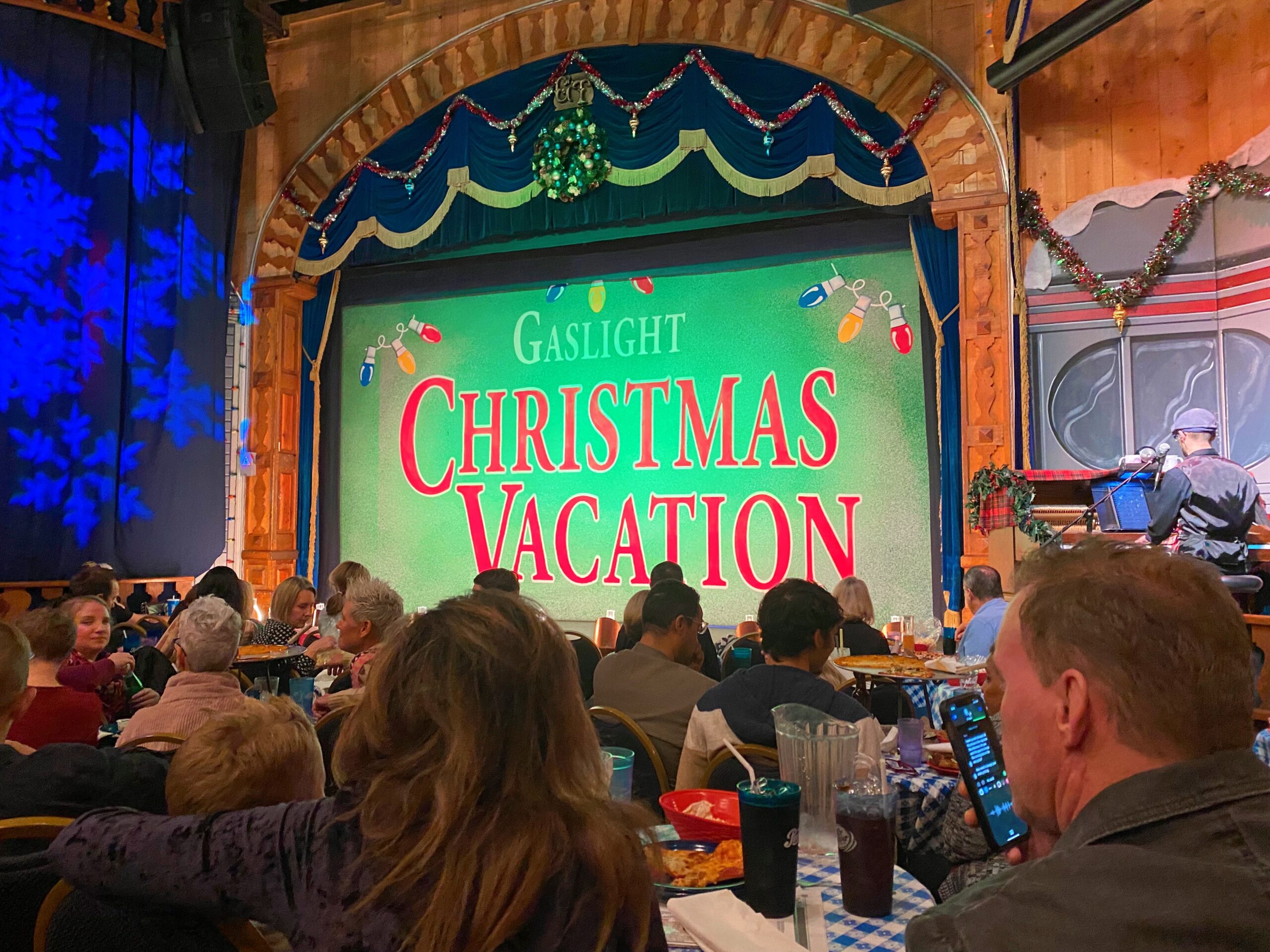 This year, it was Christmas Vacation and it was a HOOT.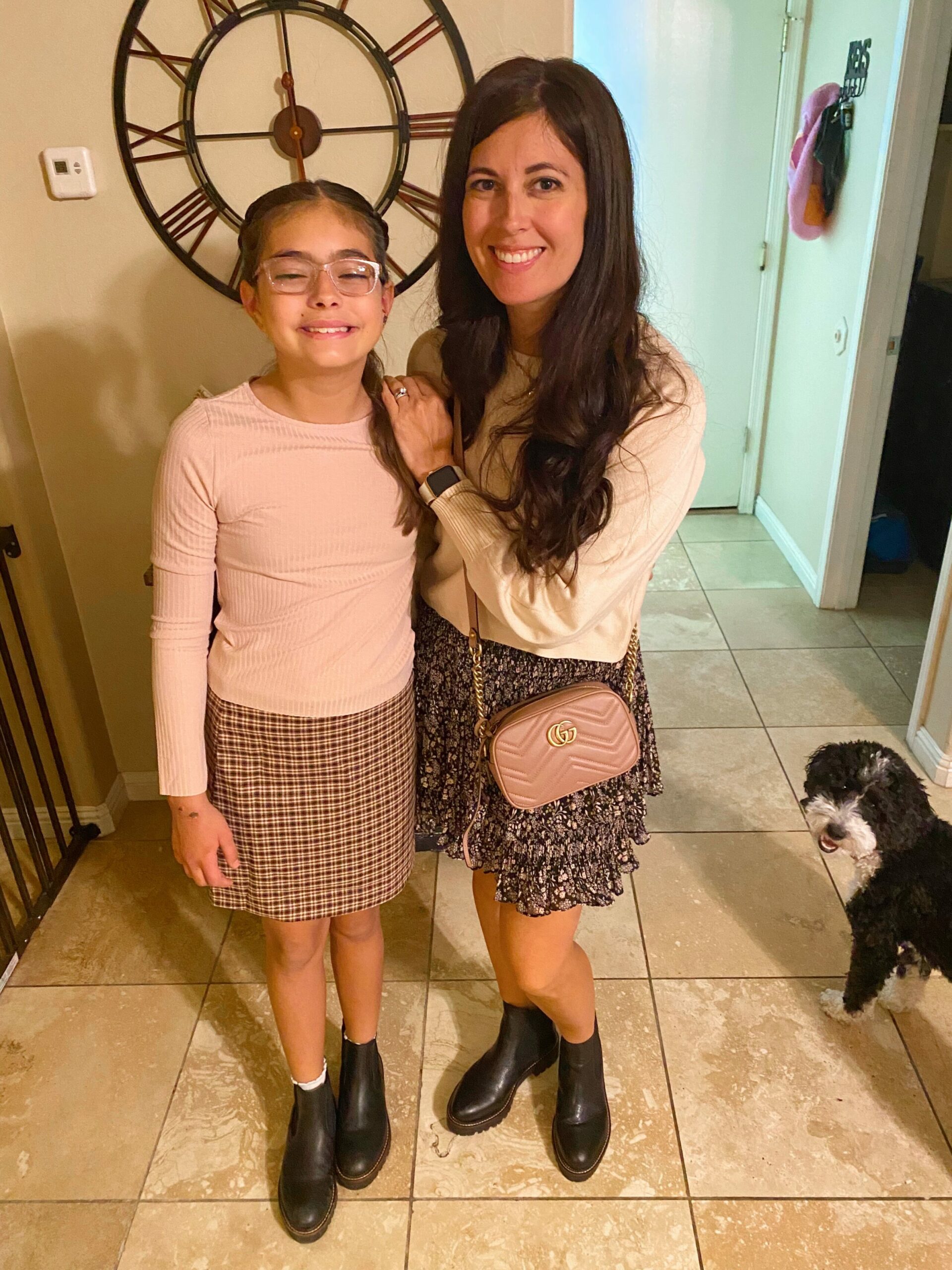 (Skirt is here/ boots are here)
Thursday morning, we slept in (praise be), I made turkey-shaped pancakes for the crew, we took a family walk, and then it was sultry time!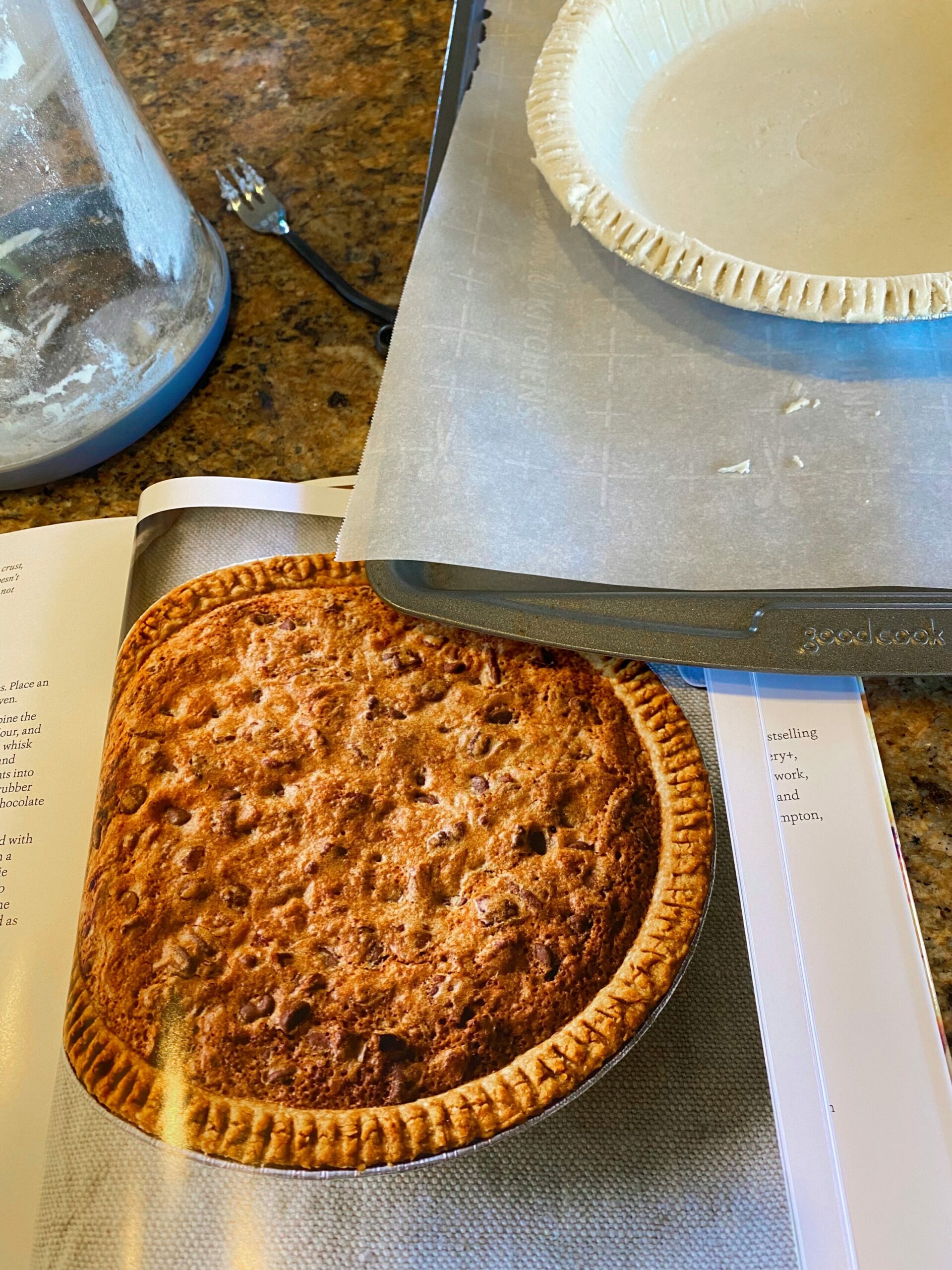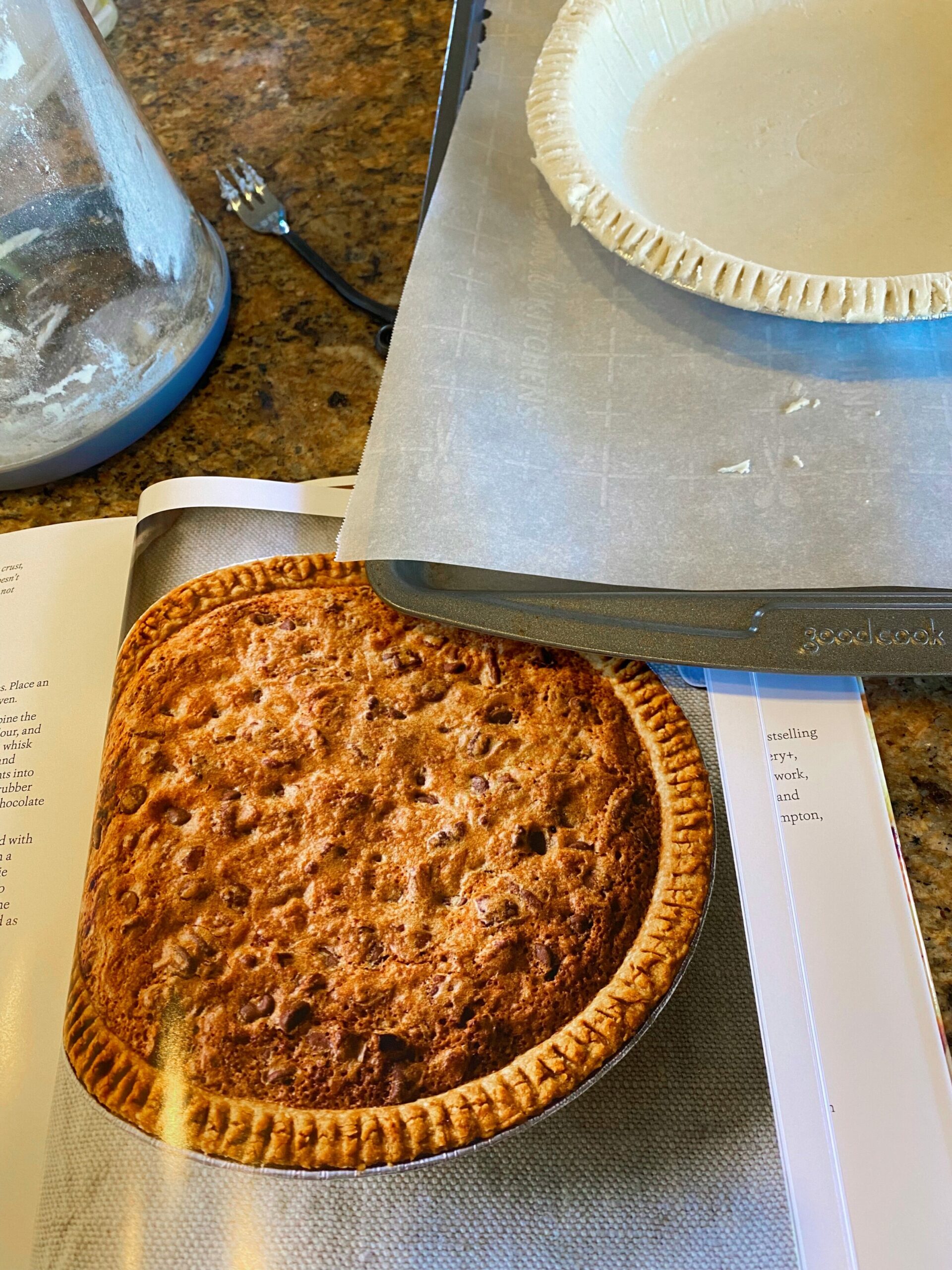 I was asked to bring a dessert to the festivities, so I made the chocolate pecan Bourbon pie from the new Ina cookbook. I typically don't make *new* recipes for visitor or gatherings, but I know that Ina recipes will unchangingly be a hit.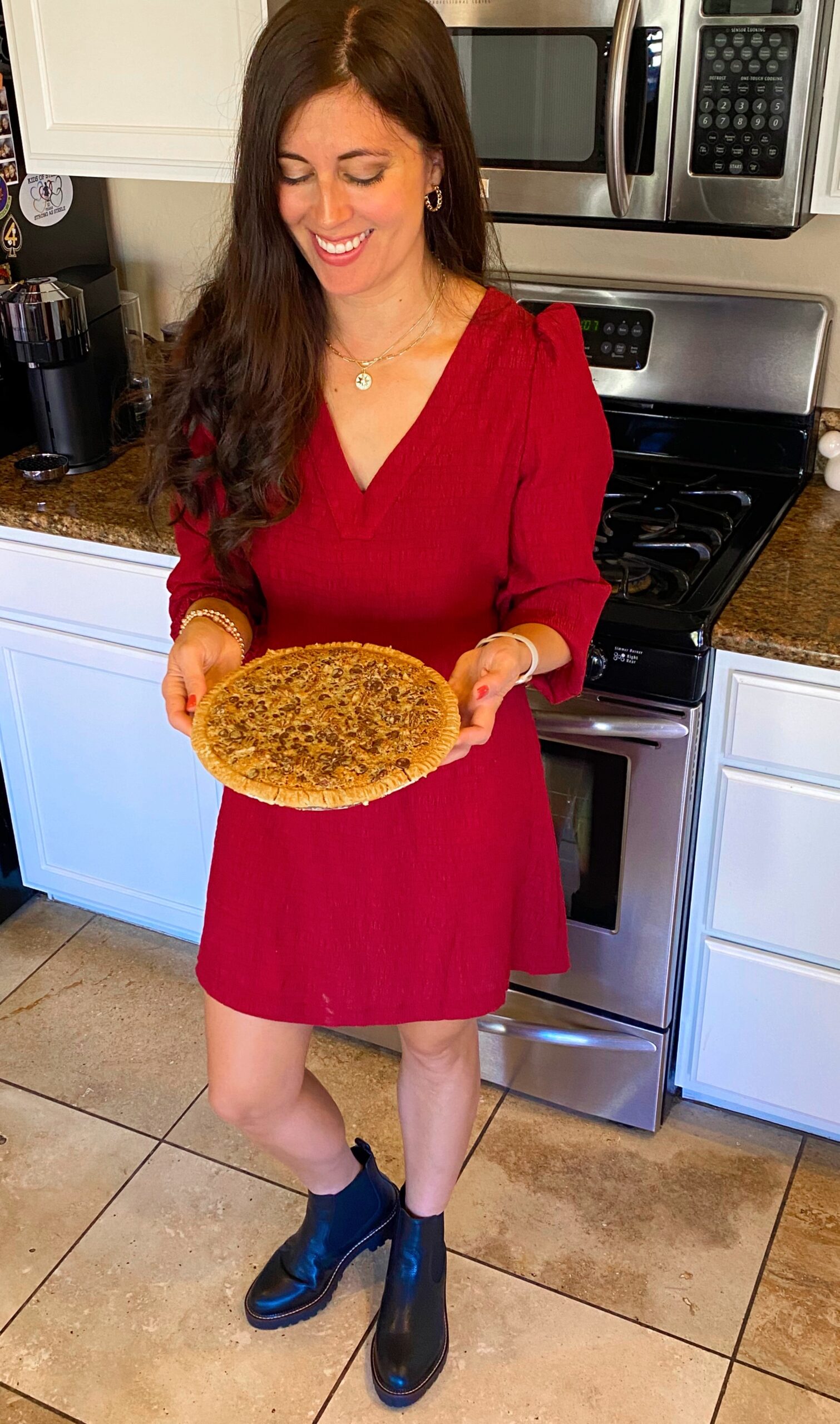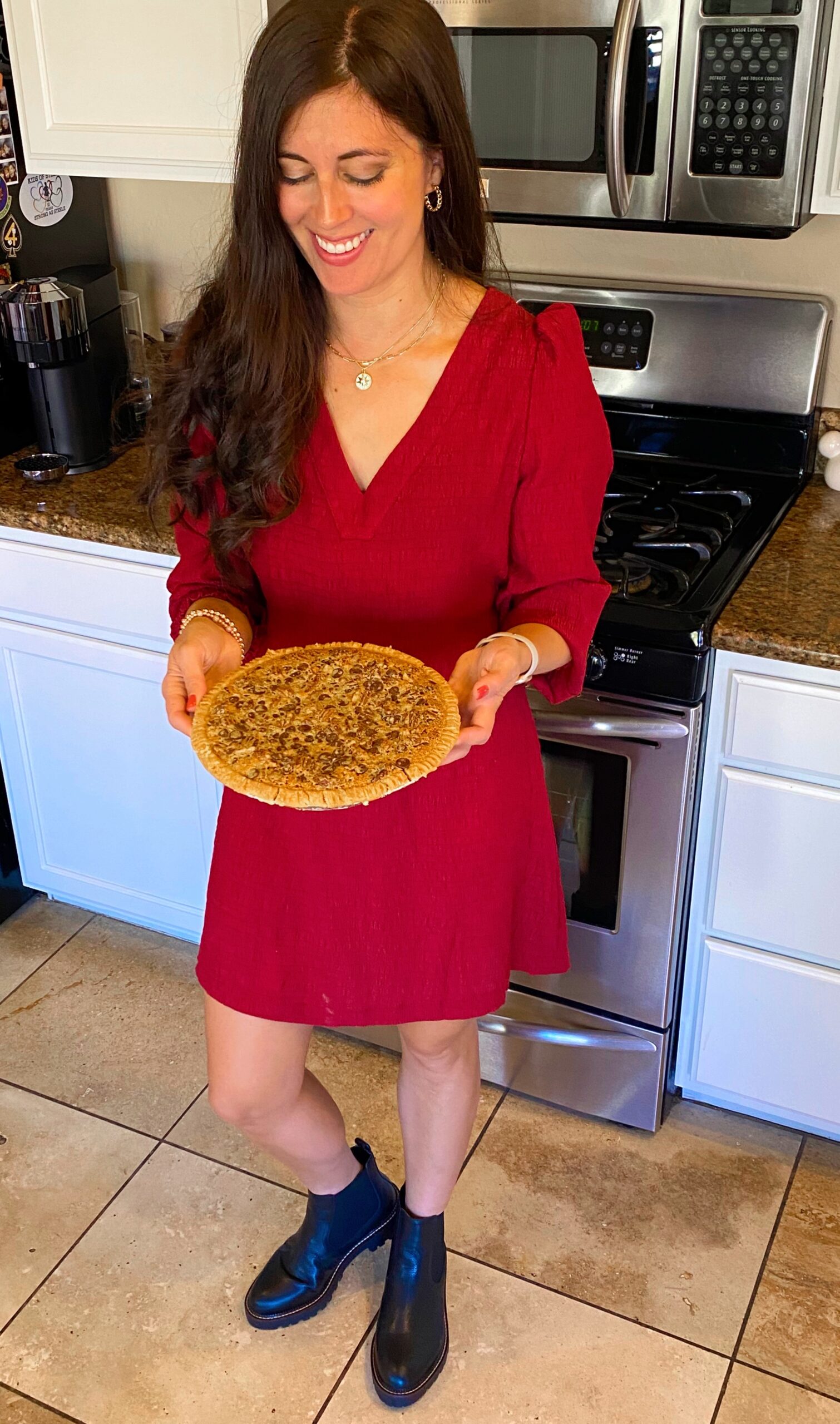 (Dress is old but I found it in woebegone on sale here)
10/10 recommend the pie recipe. It was chocolatey and rich and glorious.
We headed to my uncle's house, which is where we have Thanksgiving pretty much every year. We repast to our heart's delight, the guys and kids typically throne off for golf in the afternoon, and it's time spent chatting with the fam and watching the cousins run virtually and play.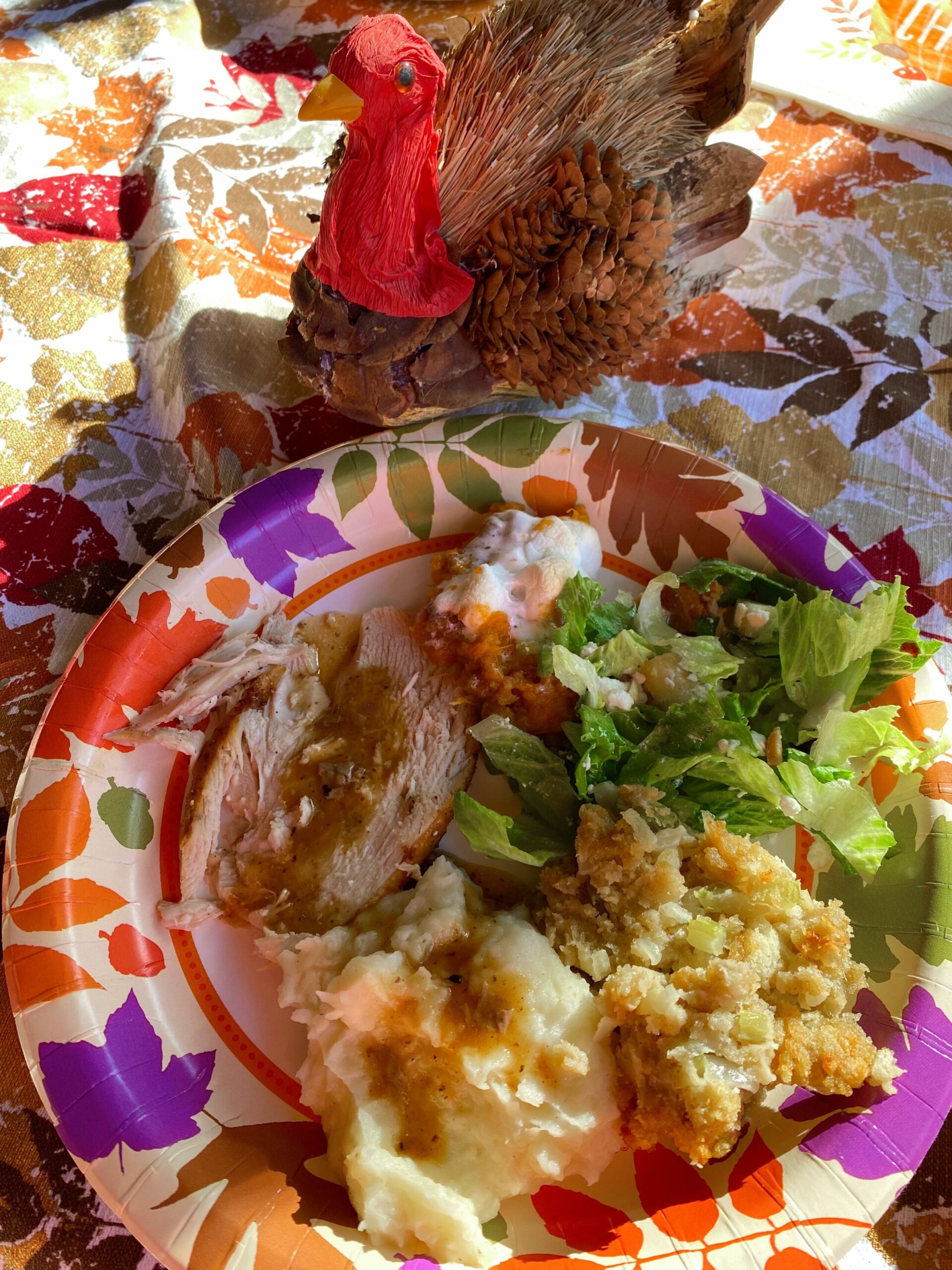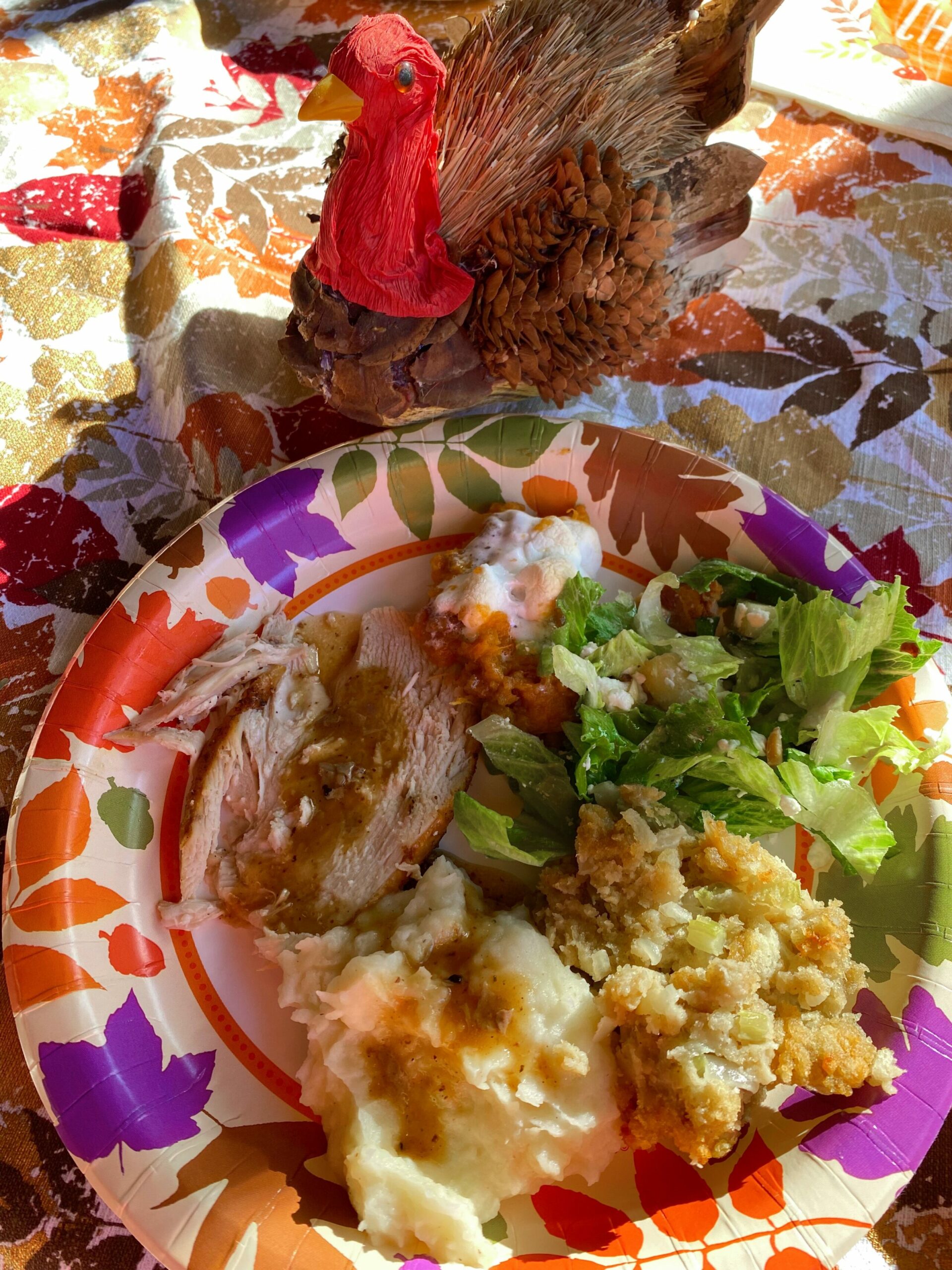 I unchangingly try a little bit of everything then go when for what I love the most. In this case, I loved everything the most.
After my uncle's, we headed home to let Maisey out, and then we went over to madre's for a bit. This is when we eat increasingly pie and plan our Woebegone Friday strategies. We used to wake up in the middle of the night to go shopping (or go at midnight!), but now that sales start older and everything is online, it makes things very convenient.
Today, I'm transmissible an F45 matriculation with a friend, putting the finishing touches on December Fit Team workouts, and getting the rest of our shopping finished. There are SO many unconfined sales right now, and this is when I get gifts and moreover get things we need for house or that I've been wanting. 😉
Here's a roundup of the weightier things I've found!
My favorite brands:
Integrative Health Practitioner: I finished Level One, veritably loved it, and am working towards Level 2. You can sign up here and use the lawmaking BLACKFRIDAY for $250 off of Level 1 or $500 off of Levels 1 & 2. They're moreover offering an sectional November monthly lab bonus when a new student signs-up for Level 1 2, they'll receive either the Men's or Women's Wellness lab. It is a $200 value and they will moreover receive a 30 minute health coaching call. It's a unconfined way to see how a coaching undeniability goes and get a finger for what you'll be doing as a Certified IHP. Be my study buddy here. You do not need to currently work in the health and fitness industry, and it's an wondrous way to explore your passions or uncork a new career path.
HigherDOSE: If you've had your eye on a sauna blanket or a PEMF Go Mat, now is the time! Use this link and your unbelieve will be automatically unromantic at checkout. This is their weightier promo of the unshortened year!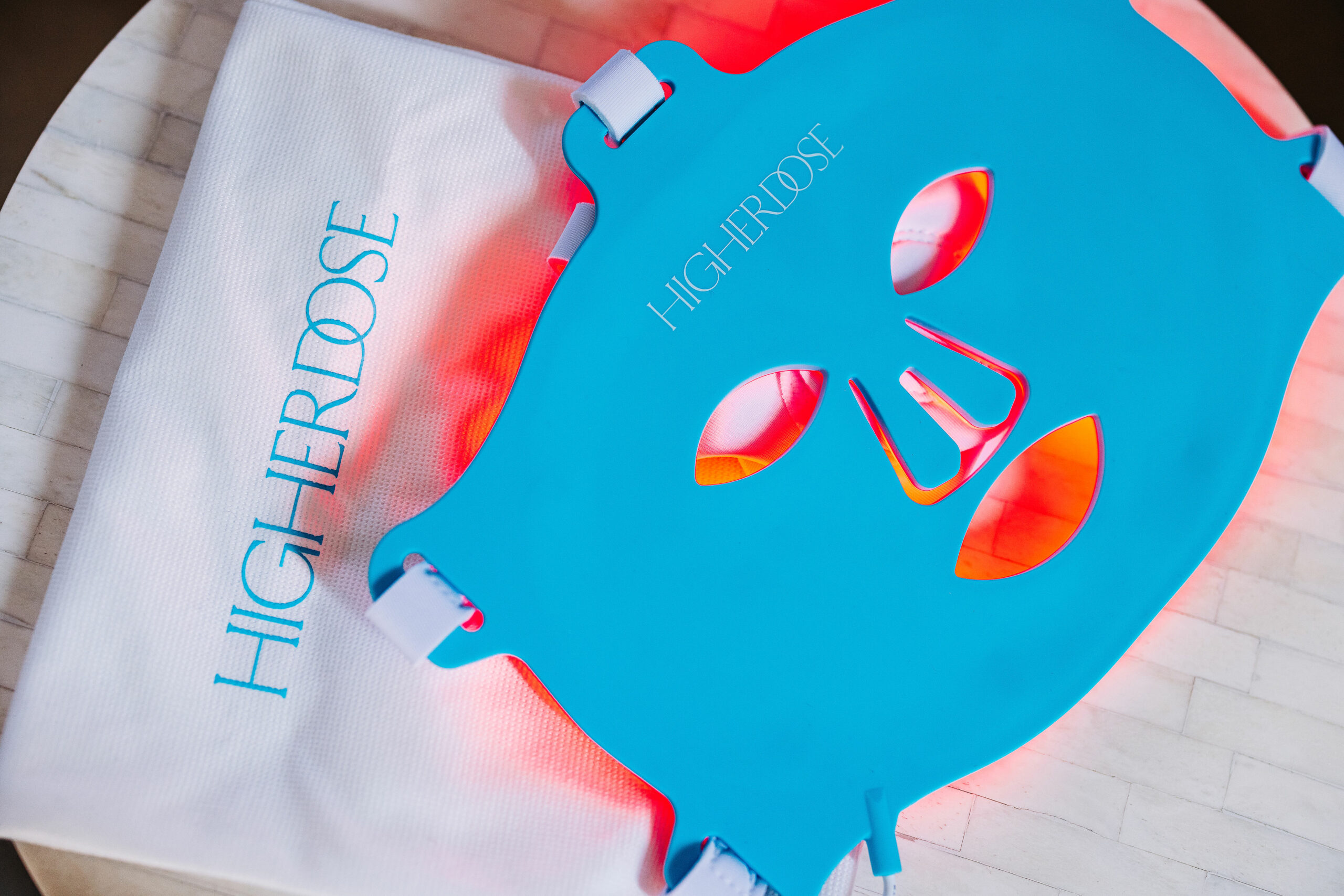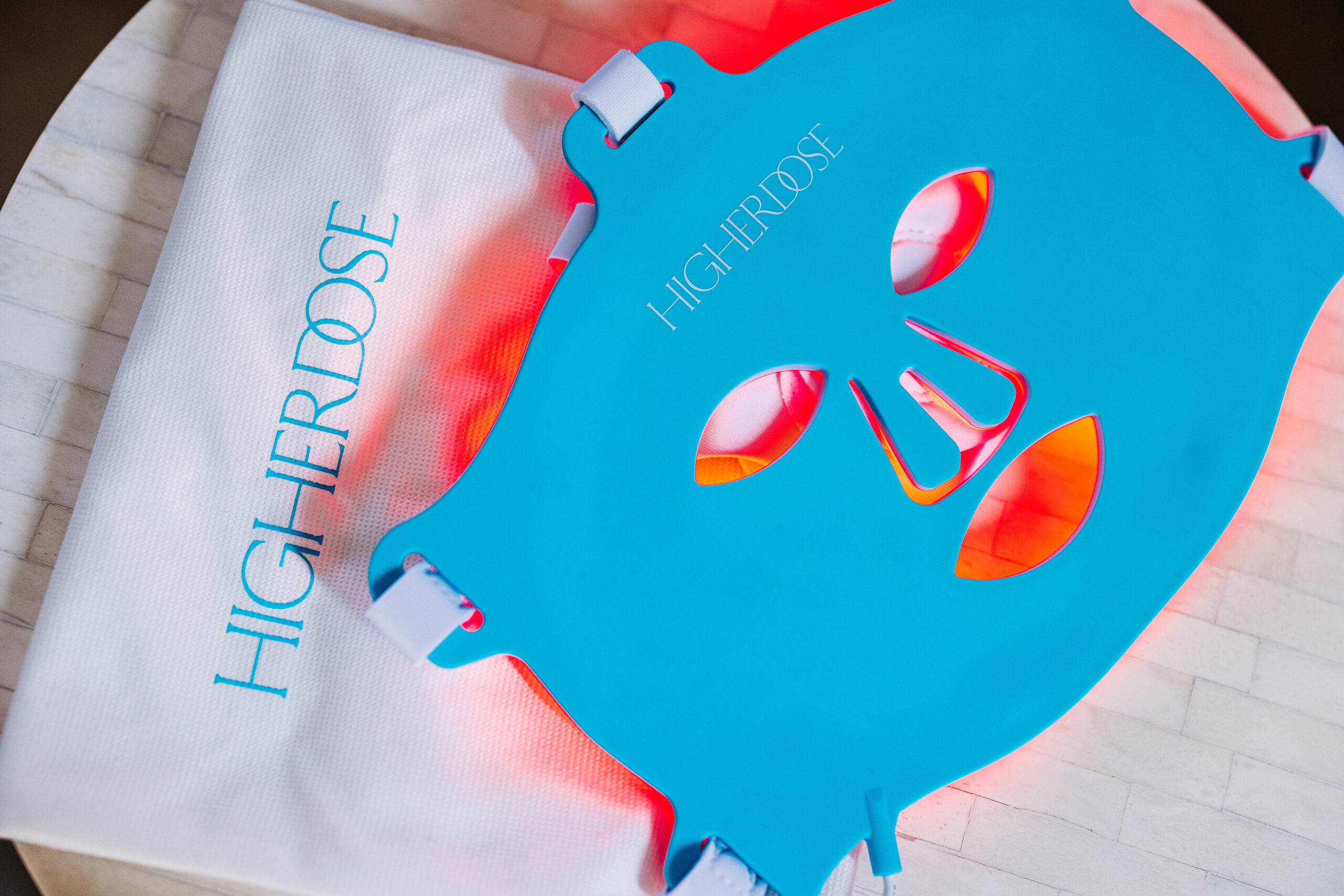 InsideTracker: InsideTracker is doing their biggest sale of the year! You can get $200 off their Ultimate Plan at this link with the lawmaking GINAHBF. InsideTracker has played a huge role in my personal health journey, and it's been helpful to have data and metrics for the things I'd like to improve. I got my new round of thoroughbred work washed-up last week, so I'll share my results as soon as I get them. If you're looking to modernize your health, performance, and vitality, but aren't sure where to start, I highly recommend it.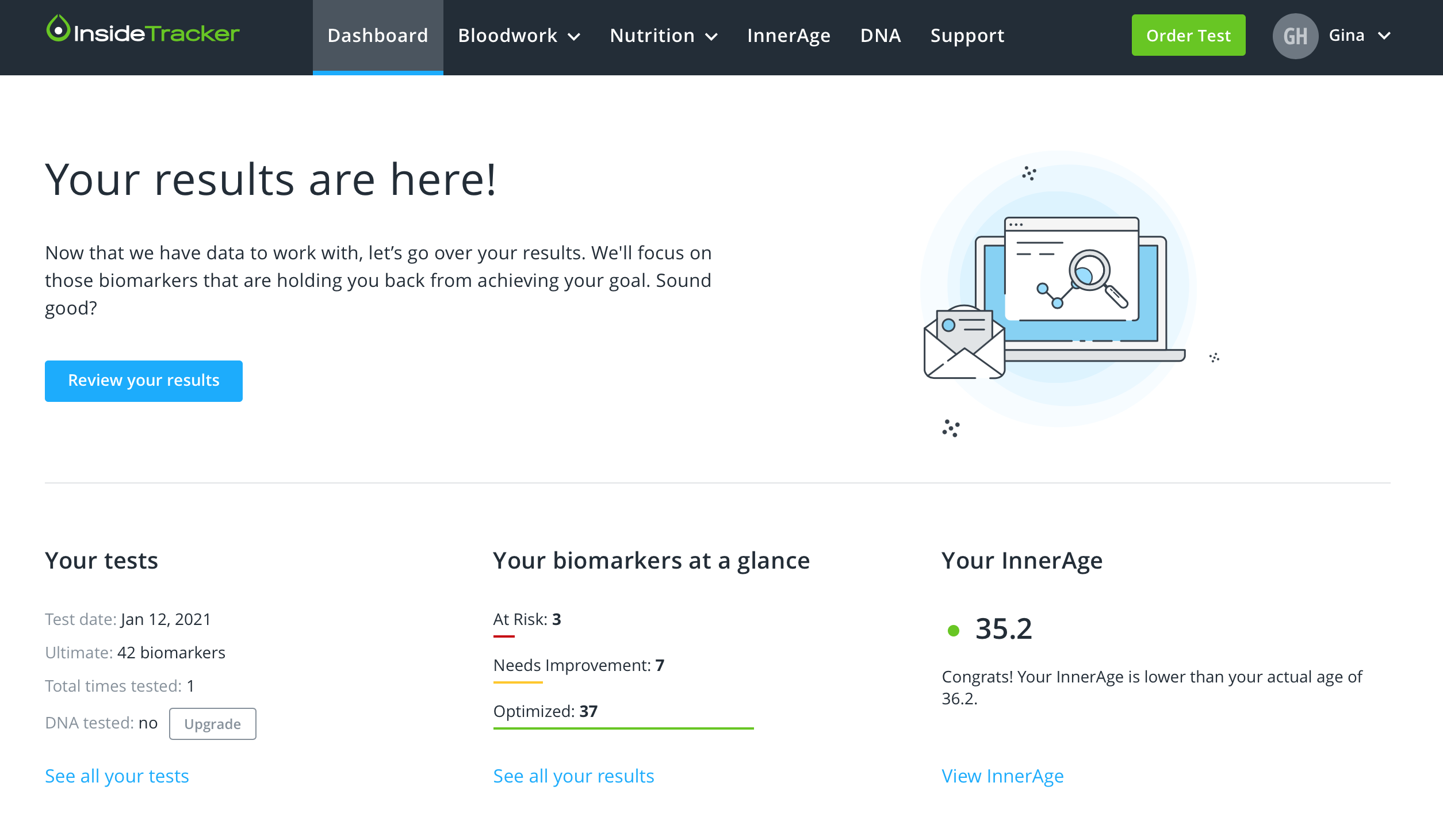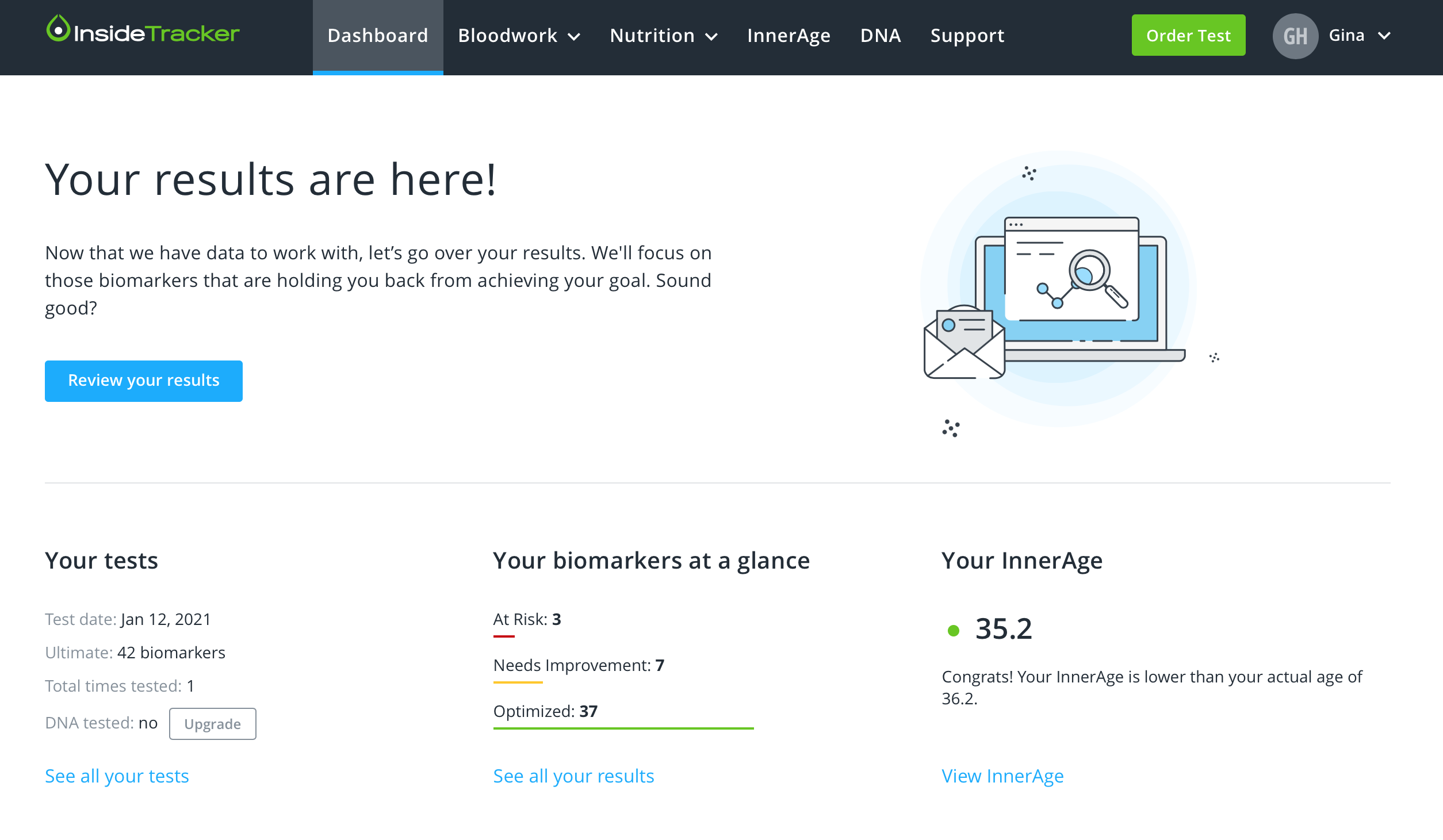 Organifi: I have at last one Organifi product every.single.day. It's been a very stressful few months virtually here, and I started feeling sluggish in the mornings. I switched my untried juice to the morning, first thing, and it's made a HUGE difference in my energy levels. That wham of nutrients has definitely helped! I moreover use and love the red juice, gold powder, protein powder, and Harmony. You can use this link and the lawmaking FITNESSISTA for 25% off and self-ruling shipping on orders over $125.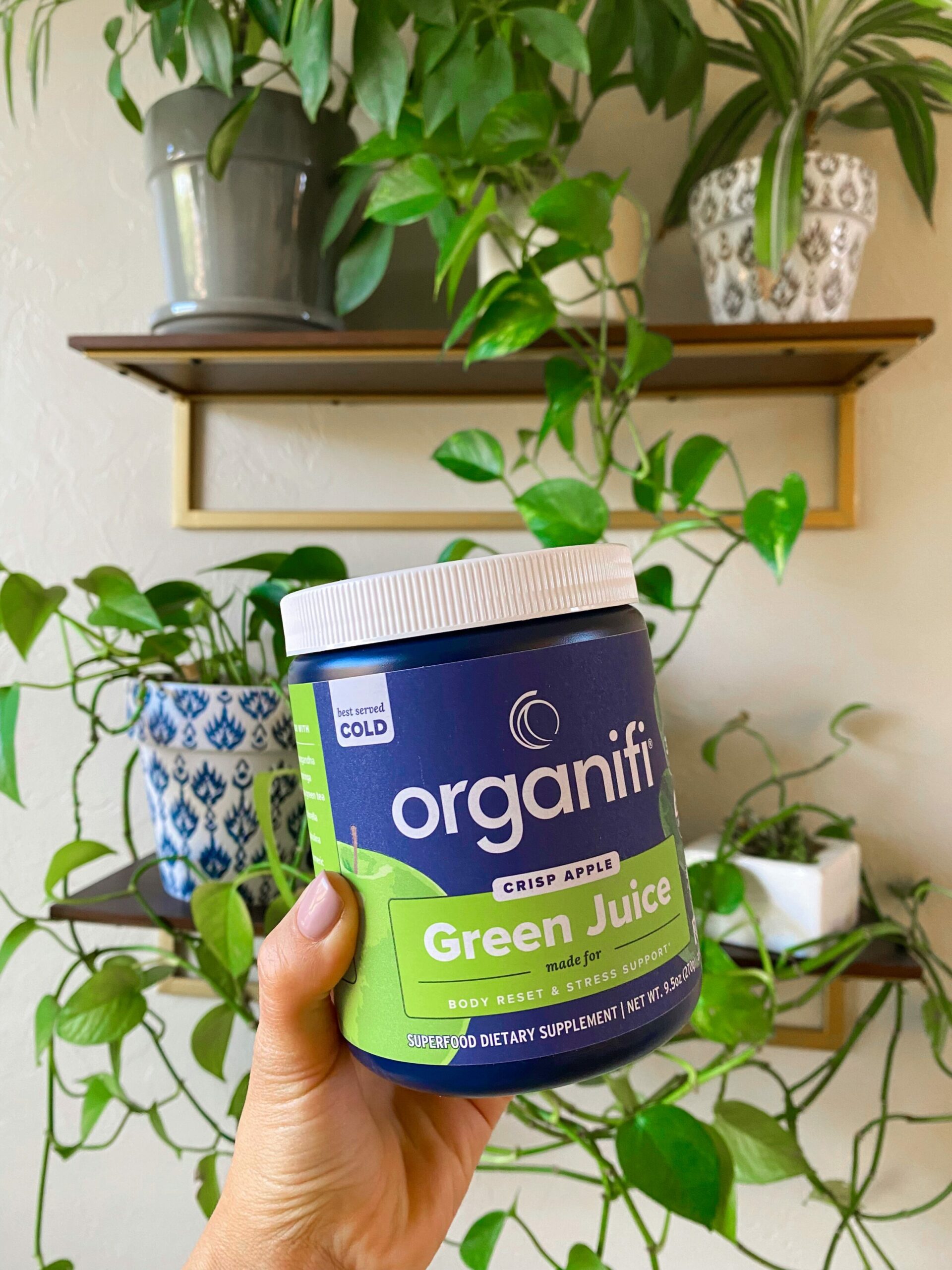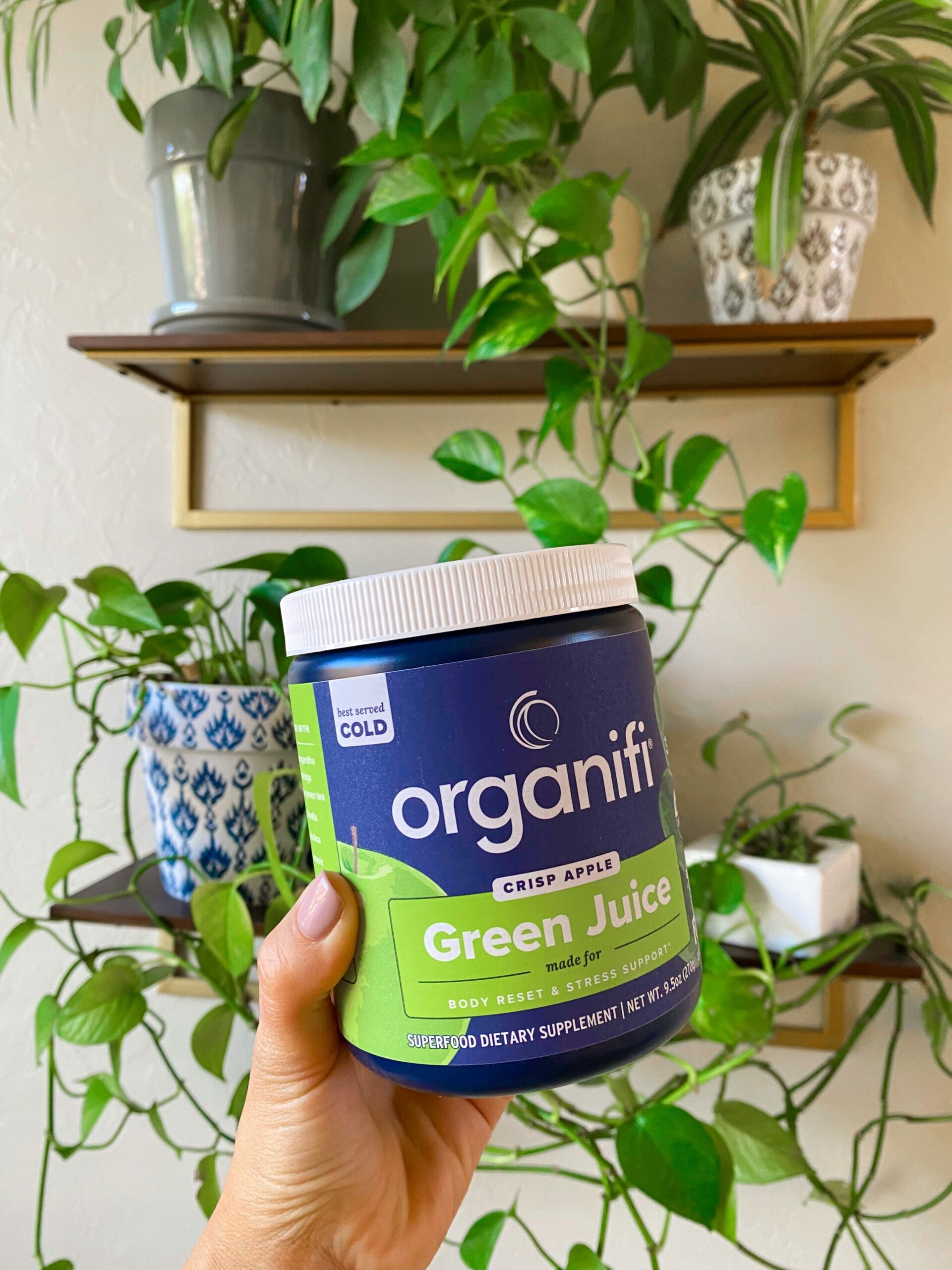 Sakara: Sakara makes my favorite pre-made meals on the planet. Everything is so fresh, vibrant, packed with superfoods, and feels like a gift. I have a shipment coming next week and can't wait! If you've been wanting to try Sakara, now is the chance. You can plane just order the meals for lunch, which I finger can be the most challenging meal. I know so many of us are rushing around, so it's easy to just grab some thing quick (like a snack that's not super filling), or skip lunch. I unchangingly order breakfast lunch and it makes rented weekdays so much increasingly succulent (and way easier). Use this link and the lawmaking XOGINAH-BF22 for 25% off sitewide.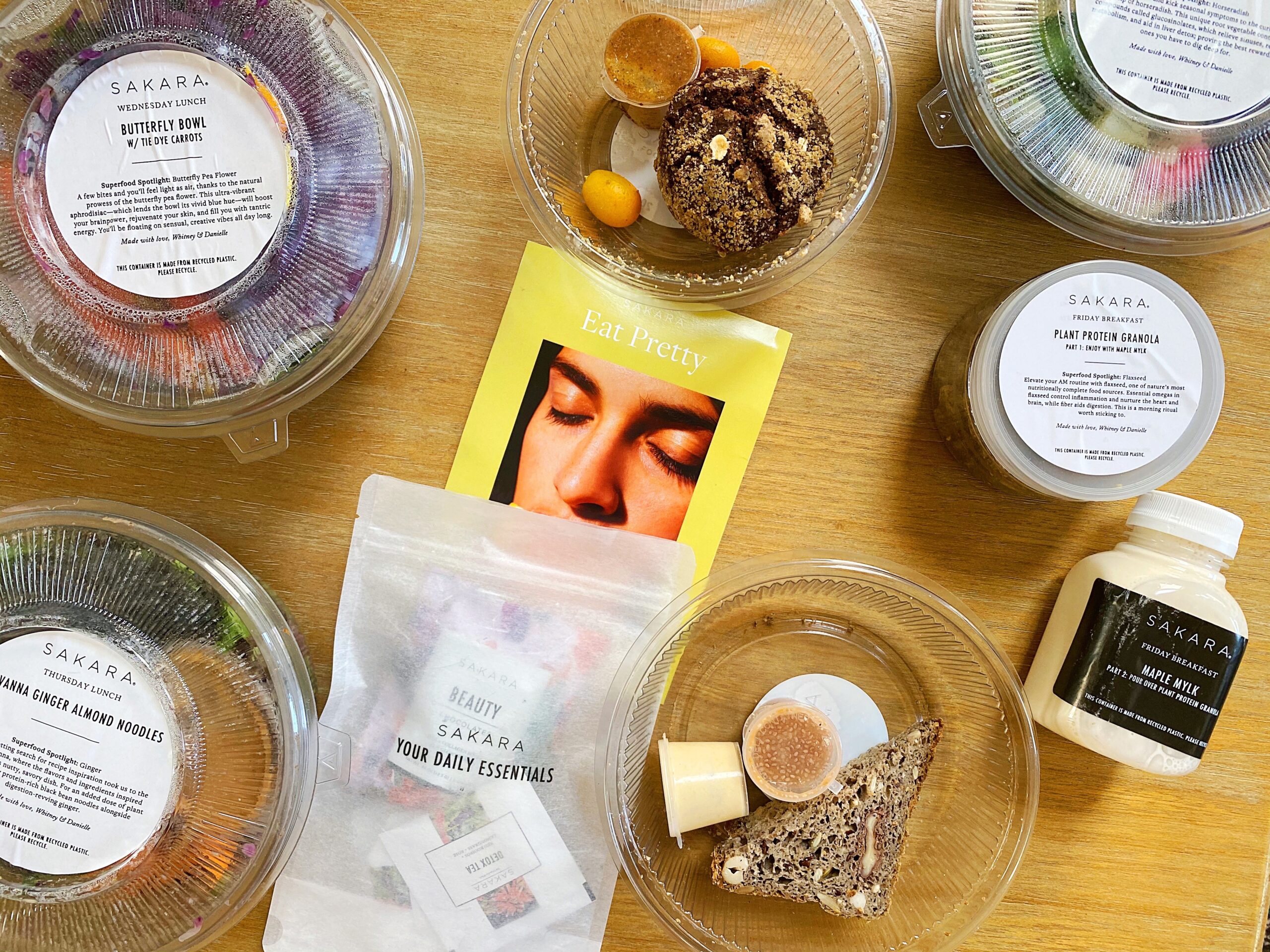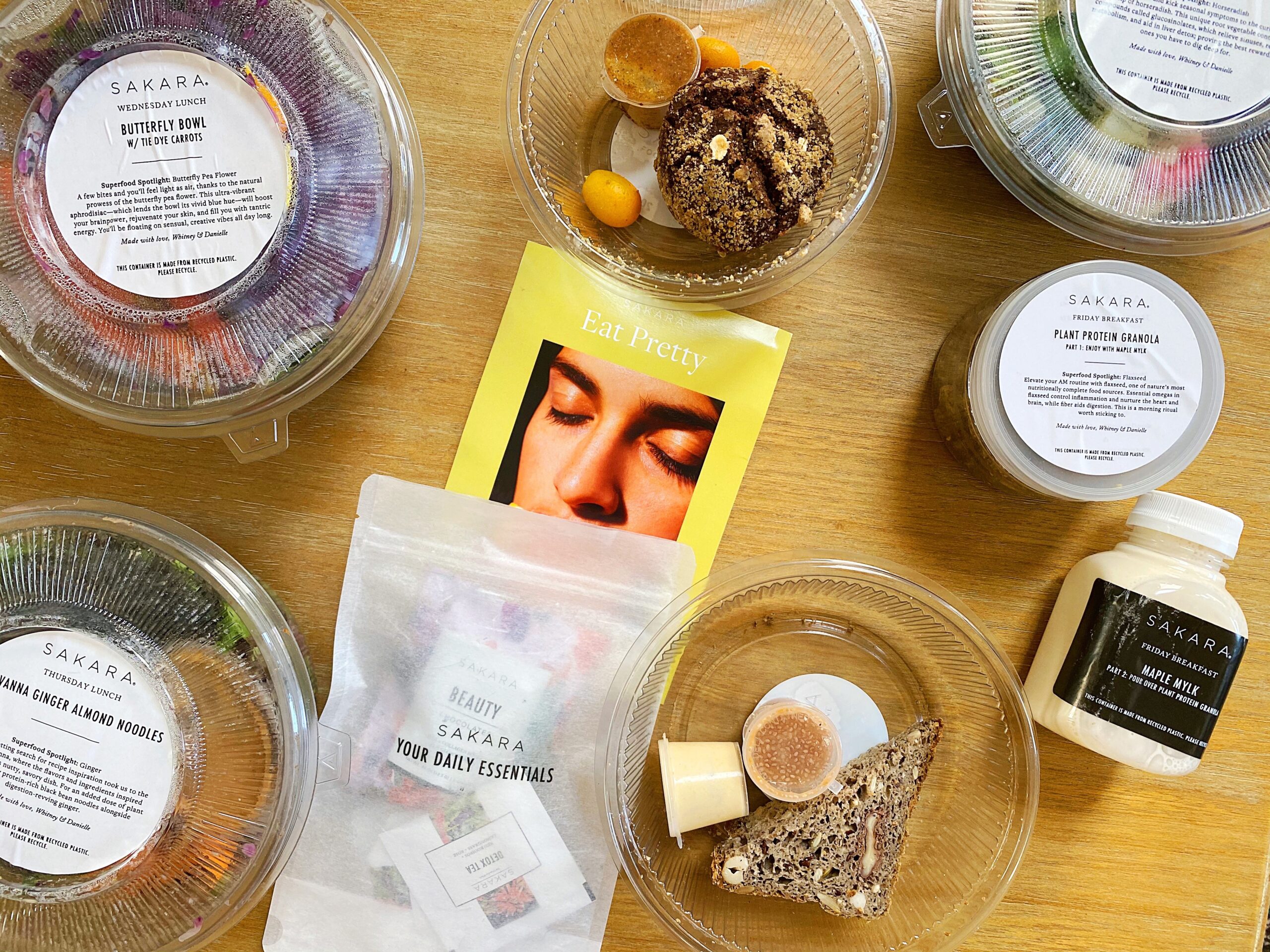 Total Body Reset: Flash sale on the 6-week program I put together with my friend Mia, who is a Registered Dietitian. We help you create a sustainable lifestyle you can keep, with a lean eating strategy to wastefulness hormones and get your energy back. The program is typically $797, but for Woebegone Friday, you can get everything for $197 here. We've revamped the plan to include 4 weeks of meal guides in wing to the videos and bonuses, and if you sign up surpassing Sunday, you'll moreover get a reprinting of Healthy Holiday Recipes.
More discounts what I'm shopping this year:
Hanna Andersson: grabbing the kids' matching Christmas jammies- they're 50% off and the rest of the site is 40% off
J Crew: I shopped early and grabbed shirts for P, leggings, and their Christmas dresses. 50% off!
gap: Moreover shopped early for everyday staples at 50% off. I finger like the kids have outgrown everything, so they needed quite a few winter staples, like hoodies and jeans
Anthropologie is 30% off. Obsessed with this maxi dress, this sweater and slip dress combo, this gorgeous birthstone pendant, and this velvet headband.
Madewell: 40% off sitewide! I got another pair of these jeans considering I love them so much (size down!) and this sweater
Kerastase: 20% off sitewide! They make my favorite hair mask in the unshortened world.
Target: I haven't scoped out their sales yet, but this is where I'll be getting a lot of the kids' toys
Express: Anyone else finger like Express is superincumbent it lately?! It's 50% off everything right now! Love this jumpsuit, this bodysuit, this cardigan, and these pants.
Erin Condren: 30% off! Ordered my planner for next year. I think my referral link will get you an uneaten $10 off if you want to requite it a whirl!
Amazon: SO many wondrous Woebegone Friday deals!
Some of my top finds from Amazon:
Women's fashion: thick high-waist leggings, classic puffer jacket, archetype silk dress, long blazer, these cute toddle boots
Electronics: Bose headphones, Oculus Quest 2, Bose sport earbuds, Fitbit Inspire 2
Internet famous deals: Kindle paperwhite, Bluey and Bingo plush duo, Hydroflask with wide lid, this amazing air purifier, DryBar wrack-up dryer brush
For home: our favorite blender, a new Nespresso, my go-to vacuum, a new juicer, thinking I need this pink Dutch oven
So tell me, friends: what was the highlight of your Thanksgiving??
Are you shopping this weekend? What's on your list?
If you're looking for souvenir ideas, I've gotchu.
Gift guide for holiday hostesses and under $50 faves
Have a very happy Woebegone Friday and I'll see ya soon!
xoxo
Gina
The post Thanksgiving recap Woebegone Friday Finds appeared first on The Fitnessista.
.